Local 22- Lunch & Brunch is Served!
July 23, 2023 11:00 AM
Slide 1 of 2
Slide 2 of 2
Exciting News! Local 22's Sunday Brunch has returned and includes some of your favorites, along with some new amazing dishes!
Grab a casual, midday meal or host a weekday lunch meeting on Thursdays & Friday during our lunch service!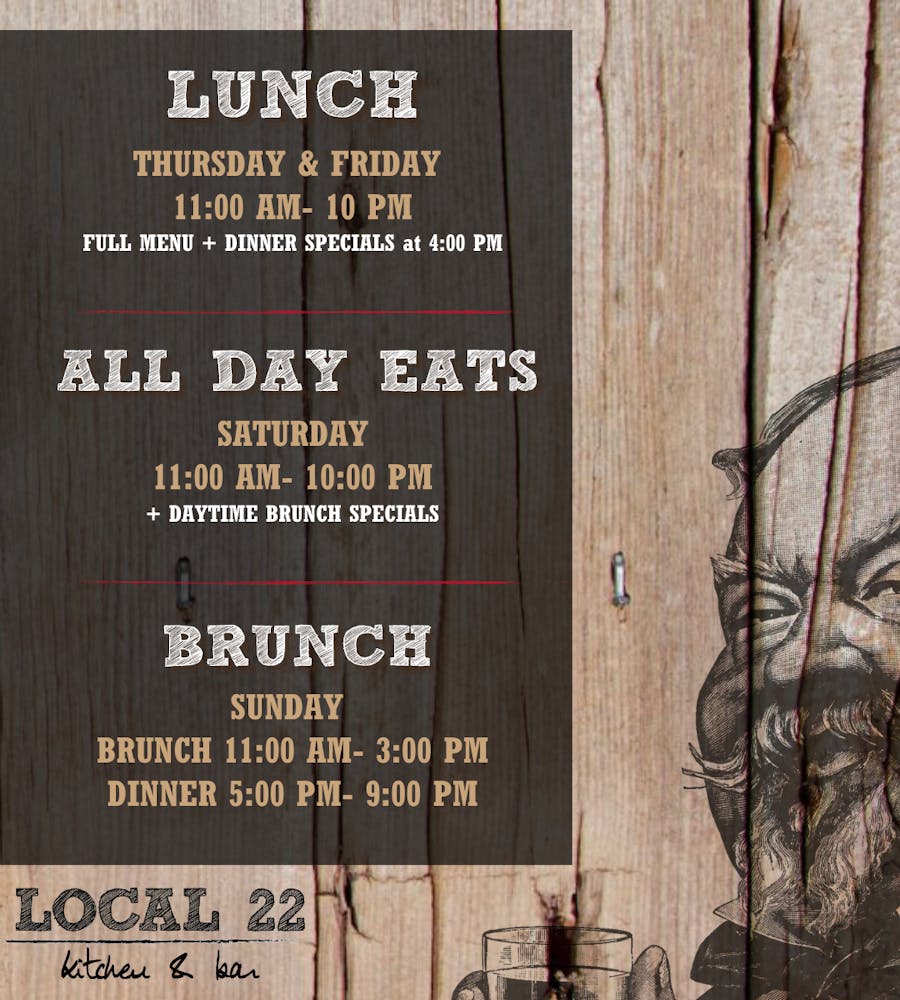 Reserve Now!